Knowledge Management : Learning
Implementing a knowledge management solution ensures information transfer between new recruits and industry veterans.
With ViiBE, transform everyday operations into learning material.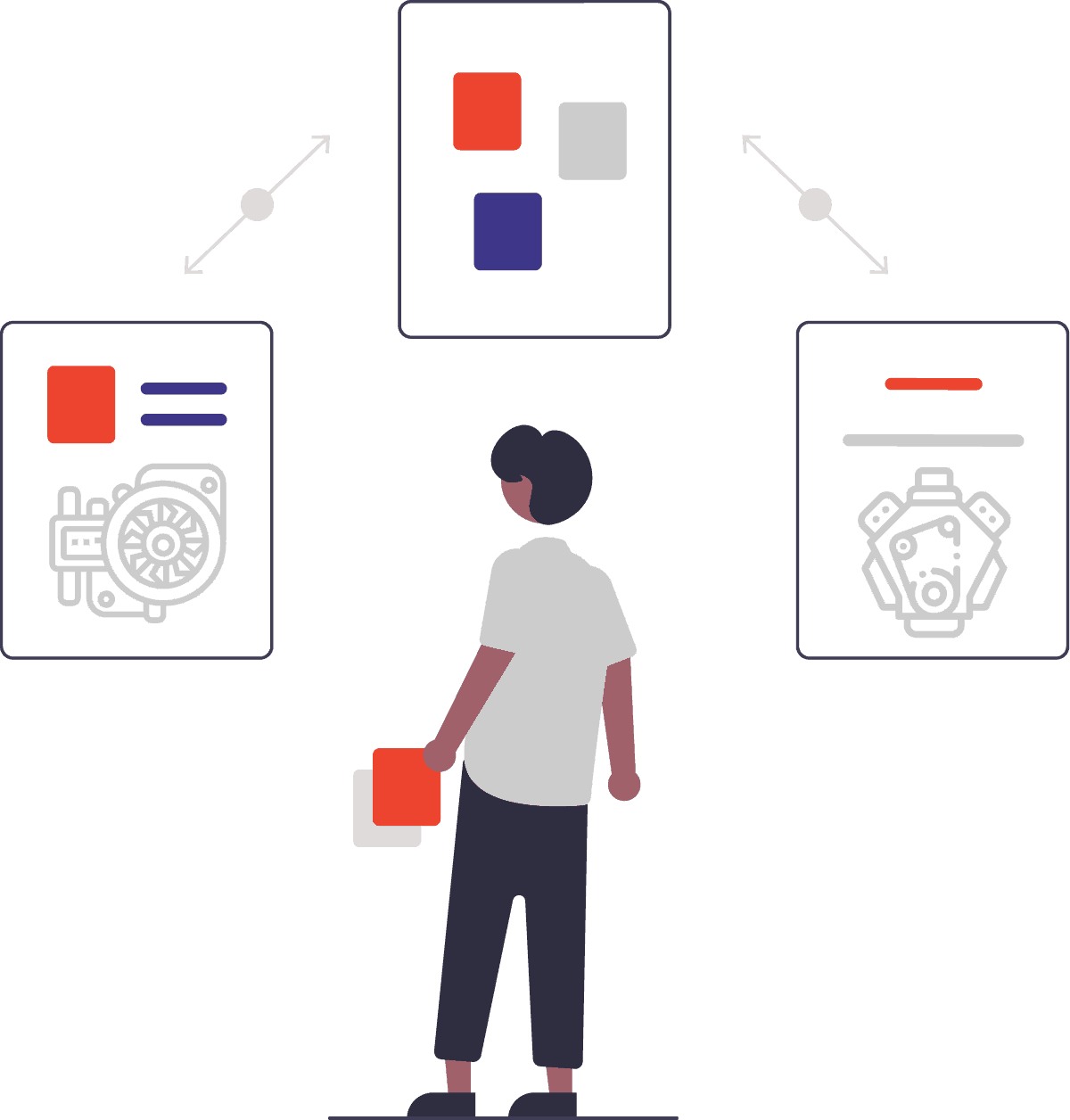 Employees accumulate knowledge
ViiBE is focused on Enterprise-wide knowledge management systems. ViiBE's solution integrates this kind of KMS by gathering best practices and archiving expert experiences directly in its ticketing system. Throughout their careers, employees gain valuable experiential knowledge. With every new maintenance activity or customer support ticket, the employee has an opportunity to gain knowledge and discover a new way to approach or solve an issue.
The challenge is then for the organization to figure out the most efficient and seamless way to pass on this industry knowledge to novice workers. This becomes even more critical when retirement approaches, or when unexpected crises hit, such as the Covid-19 epidemic as these events can disrupt the workforce, resulting in the loss of critical tacit knowledge. Emphasizing knowledge management and highlighting best practices when resolving complex issues boosts the organization's decision-making ability.
Why implement a
Knowledge Management solution?
Having an experienced workforce that is knowledgeable of the industry's best practices is key to improving operational efficiency and reducing errors. Knowledge management solutions build a bridge between concrete operational experiences and learning departments. By making sure that a company's expertise is accessible to all employees, organizations create smarter workforces that make quicker, more informed decisions that benefit the company. This also promotes diversity in critical thinking by highlighting and sharing different approaches to resolving problems. Digitizing the operating procedures helps avoid the loss of knowledge due to retirement or lay-offs.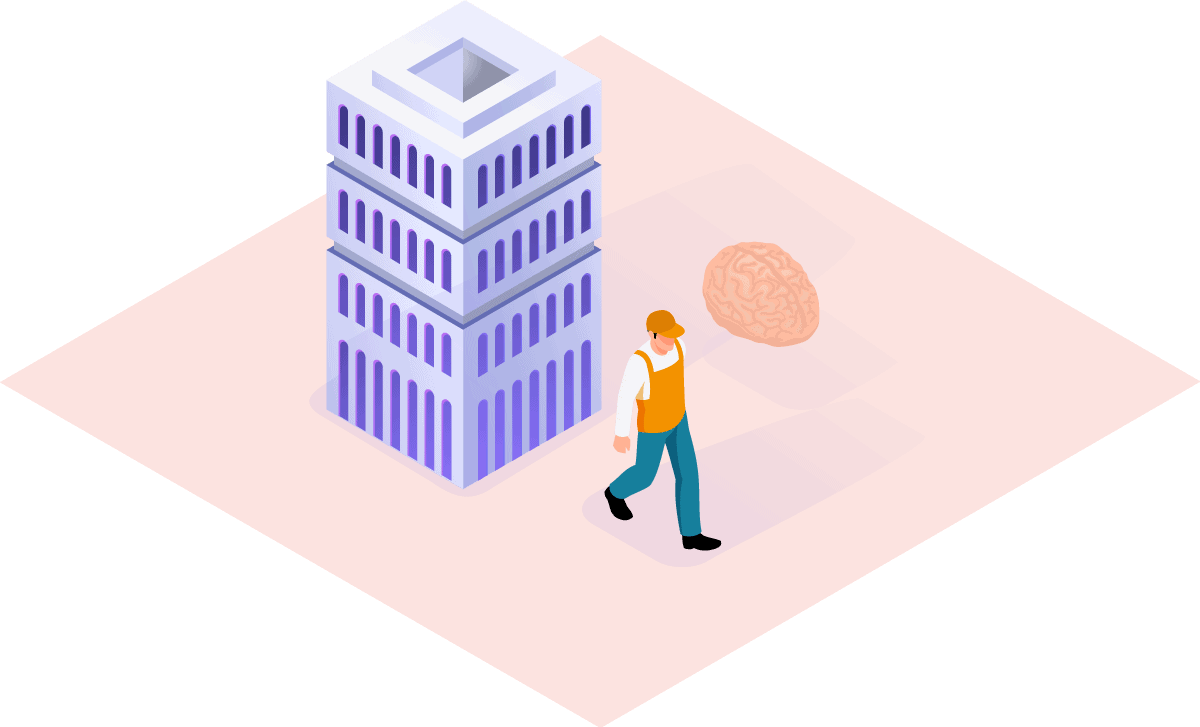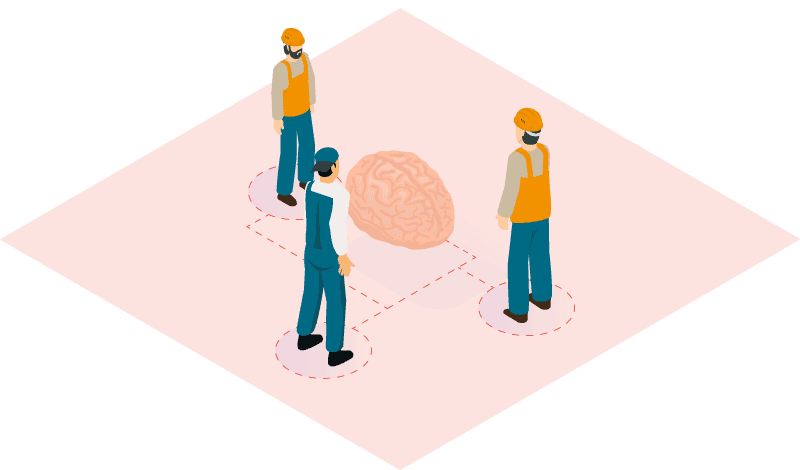 Redistribution of knowledge
ViiBE's ticketing and archiving system is a useful tool for retaining and passing on the knowledge of industry veterans. ViiBE's video archives increase the speed and efficiency of new recruit training by providing consistent explanations of solving real challenges where they can see each step of how to resolve the specific issue. Training officers can select key interactions to integrate into the onboarding of new recruits as a part of their knowledge management strategy. Sharing expertise with new hires allows them to become operational more quickly.
Rewatching past videos is also beneficial for established workers who are looking to expand or improve their competencies. Gaining quick and seamless access to a knowledge base can help employees better understand how to approach issues in the field. If an expert is assisting a field technician or customer, the expert may encounter complex issues that he or she is unsure of how to tackle and solve. With ViiBE's KMS, the expert can search in the ticketing archives for similar problems that other experts have previously solved. This is possible thanks to ViiBE's ticket tagging system and filter capabilities.
Once the expert has found the required solution, he or she can use the callback function in ViiBE to trigger another call with the same person. This new call will be registered and information stored under the same ticket file as the previous call, for optimized knowledge organization. With ViiBE's KMS, experts are better equipped to solve challenging problems and avoid errors.
Self-service with previous tickets through deep learning
If an operator finds him or herself in a situation similar to one that has previously been resolved with a ViiBE call, he or she can extract information from old tickets to see how past issues have been solved. Operators can search for tickets with specific people, tags, or titles to narrow their search. This self-service system enhances learning and makes maintenance more efficient.
Self-service is an important tool for empowering people. Just as customers are more satisfied when companies provide self-service materials like FAQ pages, tutorial videos, etc., employees are also empowered by banks of self-service information. In general, people are more satisfied when they are able to help themselves rather than needing to reach out to someone else for assistance. Businesses can facilitate this self-empowerment capacity by providing easy access to a base of knowledge. This will increase employee satisfaction because they will feel more competent in being able to provide answers and solutions, while also continuing to upskill and expand their knowledge.
Self-service knowledge bases create long-term value for companies. Access to key information gives employees the opportunity to resolve issues faster, in fewer iterations, and to reduce the number of on-site displacements. This also creates a more positive remote assistance experience, because the person in need of help feels that their problem is understood and is able to receive the support they need quickly and without difficulty.
Would you like to learn more about our product and how a video assistance solution such as ViiBE can help solve some of the challenges you are faced with? Get in touch!
Discover our other services
Read more: Knowledge Management
Field service management (FSM) is an umbrella term for how a company directs its field operations. Field service management extends to scheduling services, dispatching…
When looking for a best in class AR remote assistance tool, industry leaders turn to ViiBE's video call Zendesk integration. ViiBE's Zendesk video call plugin has a proven track…
Field service organizations rely heavily on truck rolls to reach customers; however, truck rolls are often counterproductive. Dispatch-heavy organizations like digital service…
In 2020, the global petroleum industry experienced a supply shock. This was followed by a plunge in demand brought on by the Covid-19 crisis. Since these events, companies have been…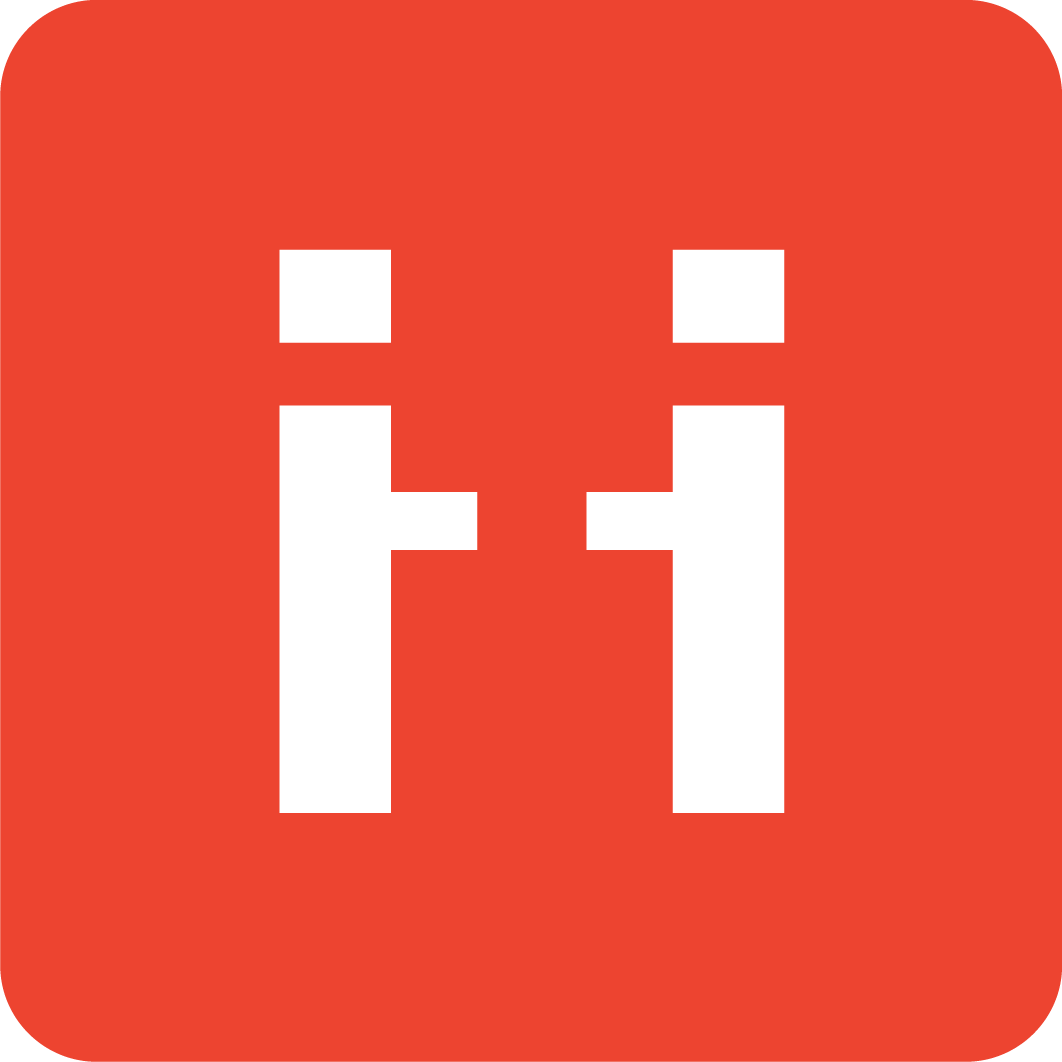 Improve your customer experience and reduce on-site travels with ViiBE